It probably can't be argued that many of us through-out the world appreciate it when companies jump onto the spirt of what has become "Black Friday" and "Cyber Monday", as this gives many of us the opportunity to finally justify purchasing some great stuff, which can make our live more enjoyable, and at prices that fit our end of the year budgets.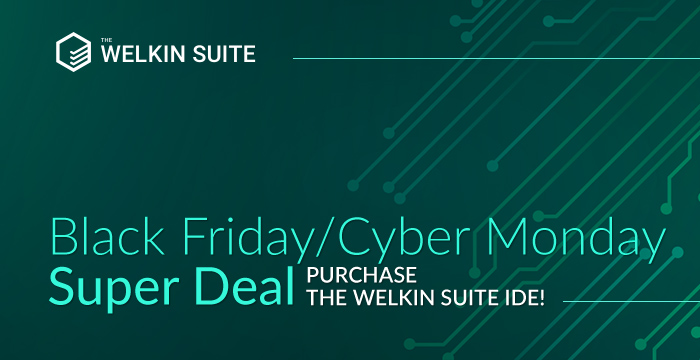 That said, we here at The Welkin Suite are no different and thought it would be nice to do the same for those in the Salesforce Community which we are so thankful for, so we are offering the best price for a Professional or Business Subscription (40% off the first 9 months!!!!) that you are going to see over the next year, this way you can start on your journey of better Salesforce development and administrational work at an awesome value.
And like any great deal, this is only going to be available for a very limited time - good till Midnight Friday the 30th UTC±00:00
All that you need to do is use this Promo-code during your purchase: BlackFriday-2018
But wait there is still more!!! (sorry a bit too much Black Friday spirit 
), but really we do not want to leave our current users out of the deal, so what we are offering to you is that if you would know of anyone who might be interested in purchasing a Professional or Business Subscription of The Welkin Suite IDE at this great price, please share this BlackFriday-2018 promo-code with them on social media.
And if they make a purchase, just contact us by email and say "Hey my friend used your Black Friday/Cyber Monday deal" and we will communicate with you to add a FREE One Month to your current subscription.
Again just as a reminder, this is only valid for a very limited time, and will expire on Midnight Friday the 30th UTC±00:00
All of us from The Welkin Suite team wish you a safe and great upcoming holiday season!!!!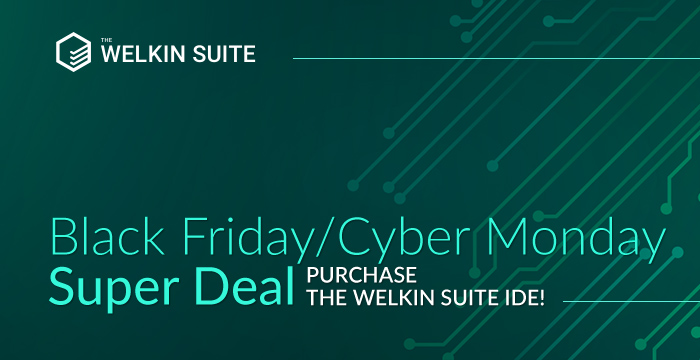 The Welkin Suite
Developer friendly Salesforce IDE