Built-in Image Editor
In-place preview and minor edits for images are available out-of-the-box in the Image Editor in The Welkin Suite IDE.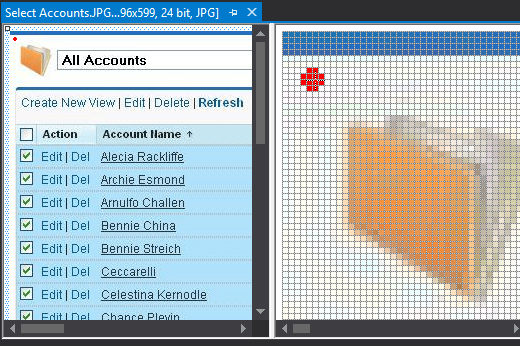 While developing custom VisualForce pages in Salesforce, you will be adding images to the StaticResource in order to reference them on the pages. The image editor provides you with the basic options for editing image files inside The Welkin Suite IDE. This includes adding the basic shapes (rectangle, ellipse, rounded rectangle, line), as well as adding text to the images. In addition, our tool allows you to add advanced visual filters to the image, such as blur, darkness, brightness, black and white, edge detection, etc.
The Welkin Suite IDE provides you with the tools that you can use to zoom, rotate, drag, and select the areas with the same color on the image that is being edited. Also, you receive handy options for editing images with a fill, airbrush, erase tools, as well as for drawing a free form on the existing image pixels. The properties panel in this editor gives you the opportunity to set the color of your drawing tools to the ARGB format, and adjust the different properties of the selected drawing tool. This might be not the ultimate, but definitley an easier way for you to add changes to the images that you use in VisualForce pages on the go, without switching to another application.