Apex Code Completion
Save your time, significantly improve the coding velocity, and avoid making mistakes with intelligent Code Completion functionality for Apex.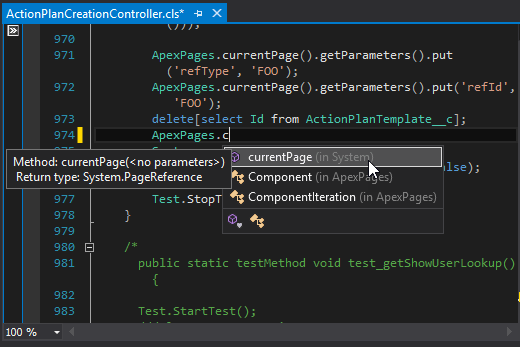 The Welkin Suite IDE improves your coding velocity by implementing the type-ahead Code Completion for Apex, while filtering all the scope of list members by their types. This way, you no longer have to remember all the classes, objects and their members, or spend time going through the documentation.  The Welkin Suite IDE handles this, providing you with the best suggestions as you write the code.