sObjects Field Level Security
The Welkin Suite's sObject editor allows you to review all of the fields of the object, create new fields and manage their visibility - all within the frame of TWS IDE. The permissions for the fields' visibility can be set on the Fields Level Security tab.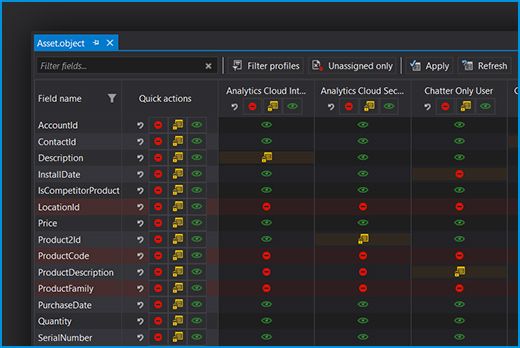 This tab provides the table with the data on all the fields, profiles, and their settings related to the object that you have opened. All of this information is retrieved from Salesforce the moment you open the tab. The permission settings for your objects vary between 'visible', 'read-only' and 'forbidden', and you can change the visibility of a field or a profile, as well as filter them in the way that would work best for you. In case you would like to duplicate the settings for a group of fields or profiles, you can easily do so with the 'Batch apply' option.