Static Resources Management
Manage all the static resources of your project in a handy way — directly in the IDE! Review all your items in a project and create new ones in just a few clicks.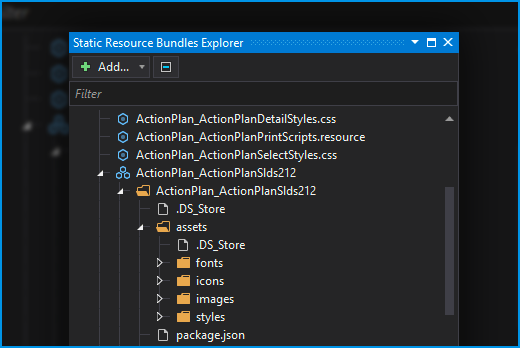 With The Welkin Suite, there is no need to manually unzip and zip your Static Resources to make changes in them each time it's necessary. In the Static Resources Bundles Explorer, you can quickly review the complete list of all the static resources in your project, create a new static resource/folder or add any existing one from your hard drive, and even rearrange the items to get the needed structure that you want, with a simple drag-and-drop! With The Welkin Suite Static Resources Management, you can cover more of the routine tasks with just a single mouse click.