Built-in Command Line
Use all the possibilities of the Built-in Command Line in The Welkin Suite! Work on Salesforce DX projects directly in the IDE — no additional installation needed!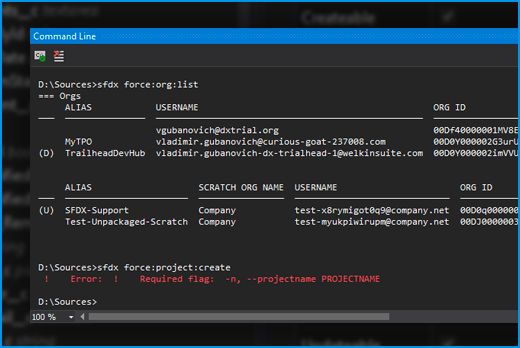 SalesforceDX starts with the command line, so it's essential to have the ability to quickly execute any necessary command. If you need to do anything directly with the command line, you don't need to switch to 'cmd' — it's available for you in the 'Command Line' panel. You can execute there any command you need, whether it's SFDX related commands or regular Windows commands. In addition, in case of any errors during the execution, they will be highlighted in red color, so you never miss a critical notification.