"Opened Files" Filter in the Solution Explorer
Navigation within a project is even simpler with the ability to display only opened files in Solution Explorer.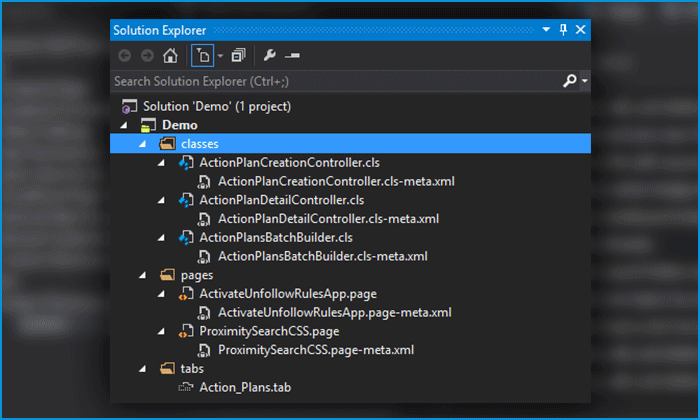 When you're working with multiple code files simultaneously it's usually handy to see where your currently opened document and all opened documents are located in the project structure – this will help you understand what exactly you're editing at the moment and will allow you to switch faster between needed tabs.
In The Welkin Suite you can switch Solution Explorer between two modes – display all files or display only opened files. When you enable "Only Opened" mode – you will see in the project structure only those files which are already opened in the editor preserving the folder's structure. In conjunction with an ability to track and highlight opened documents in Solution Explorer, these features will make your life a bit easier when editing multiple documents in big projects.