Quick Files Search in Solution Explorer
Find the necessary files in projects of any size easily with Files Search directly in Solution Explorer.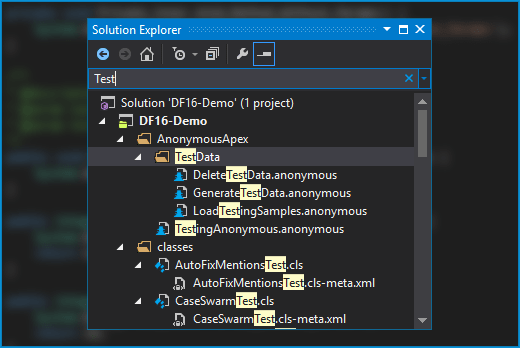 Sometimes it is hard to find a needed file in the project structure, especially if there are hundreds of files in it. Good folders structure, logical and functional grouping, single files naming approach – all this approaches would greatly improve your ability to find any file in the project, but even this can be improved much more.
The Solution Explorer panel in The Welkin Suite always provides you with a visible quick filter for filenames – just enter a part of the file name and project structure will be filtered to show only those files or folders that matches your input and as the folders structure is always preserved in Solution Explorer you'll also have the benefits of a well organized project.