Quick Search of a Current Selection
Search for the occurrences of the code in the document incredibly quickly with the help of the enhanced search functionality in The Welkin Suite IDE.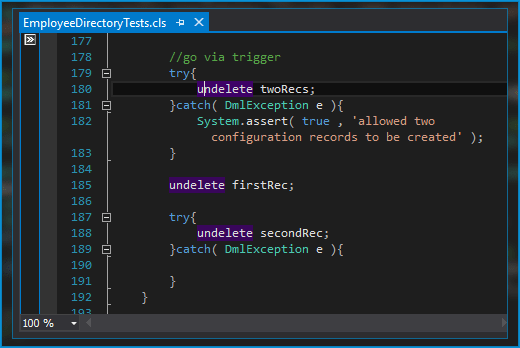 Once you select any text in your code, all of its occurrences within the document will automatically be highlighted and marked on the scrollbar. This way, you can easily make the changes to the necessary files, or analyze the results.