Fully-Customizable UI layout
Personalize your working tool as you like.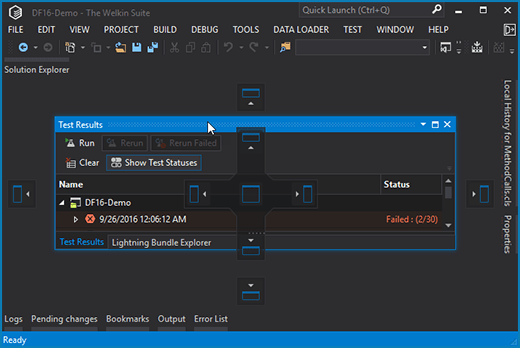 The Welkin Suite offers you a lot of functional panels providing you with a great features and increasing productivity, but without proper management and positioning of this panels the usage of them could be not so efficient as you'd want. The Welkin Suite solves this problem and gives you various tools and options to help you position and organize them as You want. When you arrange windows, The Welkin Suite remembers the layout and persists it between sessions so that you do not have to configure it every time. You can show or hide tool windows automatically, dock them against the edges of the IDE and display any window on the other monitor. You always can reset windows layout to default to start building it from scratch if your needs have changed.