Code Map in the Apex Editor
Grasp the structure of your file in no time with the Code Map functionality for the Apex editor.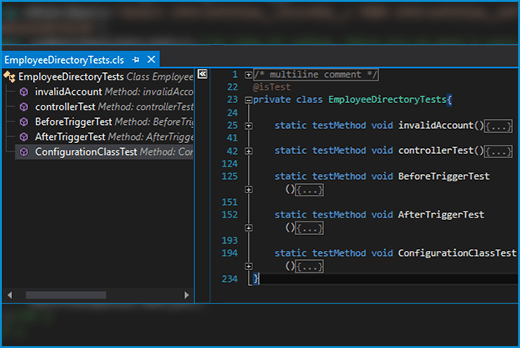 When working in the Apex editor, you can make use of the convenient code map to the left of the editor, which features all the properties, variables, keywords, enums, and such, which are included to your Apex. Each of these items also has the descriptive data. This code map is clearly structured, so that you can navigate between the necessary items without any problems by double-clicking on the element.