Code Map in the XML Editor
Grab the structure of your object file in just a moment! All the fields that are described in an object file are always at hand.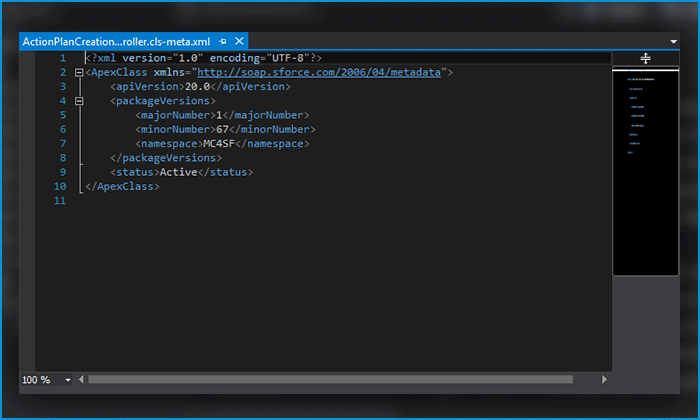 The Code Map in the XML Editor shows all of the structure of any object file in a convenient way. All items are displayed in a tree view of dependencies and placed next to the code editor, so you never miss a thing. The Code Map helps you to divide custom fields from standard ones, just at a glance, and provides you with descriptive information about each of them. After changing and saving a file, the Code Map is automatically refreshed, so it's very easy to keep up-to-date.