One-Click Files Preview in Solution Explorer
Preview any file you have in the list in the Solution Explorer with a single click without opening it.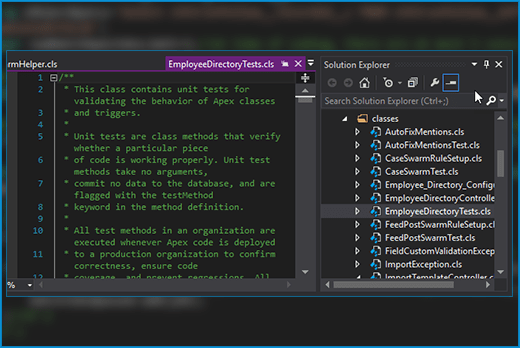 This convenient feature in The Welkin Suite IDE allows you to select any file in your project in the Solution Explorer and quickly access its content. Simply click once on the necessary file and it will be displayed in the Editor. You can then scroll through it, or click on another file, which will be opened in place of the current one without being added to the tab with the opened files. This approach will help you save your time when searching for a certain file. Once you start making any changes to this file, it will be opened automatically.