Ability to Open Log Directly from Test Results
Access the logs right from the Test Results panel in The Welkin Suite IDE to analyze the results of the test run.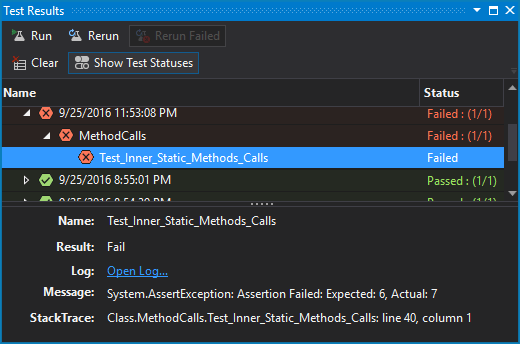 After running the tests, especially if some of them failed, you may want to open the log file to go through the results and find out what exactly went wrong. Our IDE offers you several ways to access the logs, and the fastest path is to open the log from the Test Results panel. You can either open the log from the context menu by right-clicking on any test method, or use the informational section below the list of tests, in which you will also have a button that opens the logs.