Ability to Rerun Failed Tests/Methods in Test Results Panel
Work with the results of your test run in the Test Results panel by rerunning the Test and/or Methords that failed without re-opening the Run Test Wizard.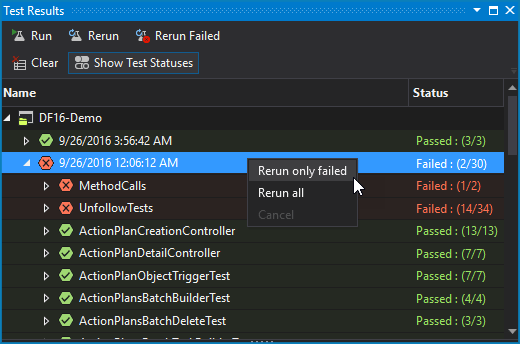 In the Test Results panel, The Welkin Suite IDE provides you with an option to rerun the failed tests or methods by simply clicking the 'Rerun' button. This way, you can analyze the reason behind the test failure, make all the necessary changes, and rerun it to see if everything works correctly. Make less clicks to accomplish the same actions and save your time!