Our Story
Dreamforce `15
Sep 15, 2015
The Welkin Suite is presented at Dreamforce'15.
Public Beta
Oct 20, 2014
The first public release of The Welkin Suite: Softheme publishes TWS web site where the release became available for the first time
Start
May 1, 2014
The Welkin Suite appears. Softheme set up a new development team that consisted of three developers, who started interoperating with the Salesforce development team to create a new IDE
The Idea
Feb 20, 2014
The Salesforce development team inside our company, Softheme, realizes that they need a much more powerful tool for their development needs to be able to be effective at their work. So the main objective of our new idea, which was to build a customized platform to meet our needs was defined and the Softheme Salesforce developers started to gather the requirements for the new project
Meet The Team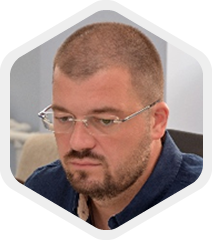 Rustam Nurgudin
CEO, The Welkin Suite
CEO, Softheme
Overall I have about 20 years of experience in the IT sphere. Of this, for more than 15 years I have been successfully guiding software development as the CTO of Softheme.
I have been impressed with the Salesforce platform from the time I started investigating it and I wanted to be part of the drive to fully unleash its potential. This is what has pushed me to сCo-found the Salesforce Developer Group in Kyiv and start The Welkin Suite project.
I pull from my substantial expertise in delivering leading-edge software applications, enterprise-level web systems, cloud computing, and large-scale online social networks. I pride myself in being an effective analyst with a proven ability to implement standards and processes that improve business functionality. I love to lead and motivate individuals to the point of their maximum potential.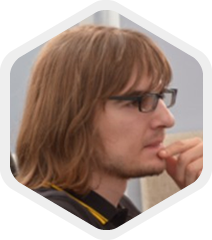 Vladimir Gubanovich
Head of product
Vladimir (or simply Vova) has started as a .NET developer at enterprise projects about 6 years ago, continued working as a scrum master and then jumped to the great world of Salesforce in 2014 as a developer and project manager.
He is dreaming about bringing the same ultimate development experience and productivity from the .NET world to Salesforce, so only interesting business challenges will remain.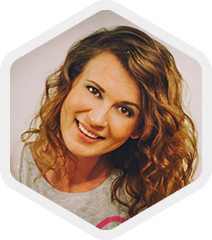 Kate Dulko
Customer Relations Manager
Kate has 1.5 years of experience as a QA Lead, and overall 4+ years of experience in IT, which have provided her with thorough understanding of QA and Software Development processes. She has joined The Welkin Suite team in July, 2015 as Customer Relations Manager, and has been the mediator of the ideas between TWS and its users ever since.
Kate's friendliness and positive worldview combined with her profound knowledge of QA and Software Development processes have brought The Welkin Suite's Support Service to the state of the art.
Alexander Shevchenko
Senior Adviser
Stanislav Syrovatsky
Web Developer
Vlad Martynenko
Salesforce Adviser
Nick Suslov
.NET Developer
Yurii Blinov
Development Adviser
Alexander Bernatskyy
.NET Developer
Roman Kapusta
.NET Developer