Feedback
The Welkin Suite. Developer friendly IDE for Salesforce
Our Mission is to allow you think about the challenge of the project because
all the trivial things will be covered by The Welkin Suite.
The Welkin Suite
TWS is a new generation Force.com platform IDE which allows working with Apex, Visualforce, HTML, CSS, JavaScript, any images as well as executing unit tests, SOQL queries, anonymous apex and provides many other handy features from a single development tool.
We're open
The Welkin Suite Team is flexible and open to any feedback and input from developers so we can implement your dreams in our product. Our mission is to provide you not just a product but a service which improves your development productivity.

Development & Comfort
In The Welkin Suite, the functionality is built around the axis of the ultimate comfort of the developer. The IDE provides a range of features to accelerate the development process and automate as many tasks as possible - namely, Code Assistance options (Intelligent Code Completion, Code Highlighting, Code Snippets, Syntax Highlighting, etc.), Multifunctional Scrollbar, separate editors for various languages (Apex, HTML, CSS, Javascript, Visualforce), and more.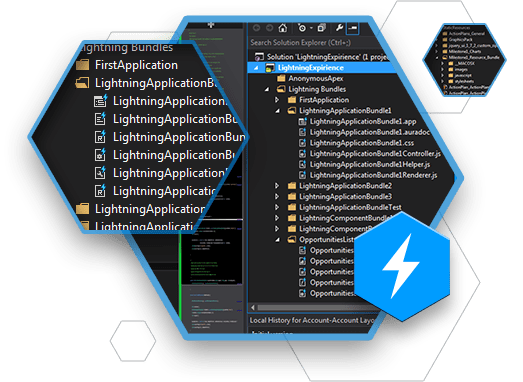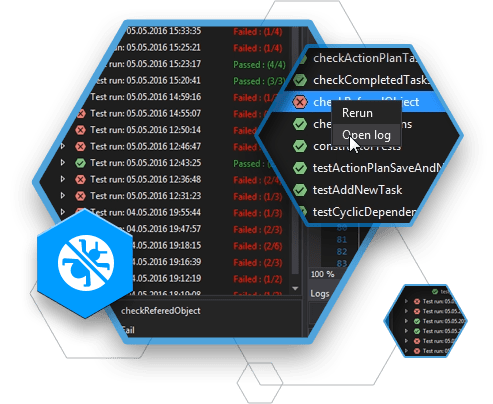 Debugging Options
Make your code clean and bug-free with The Welkin Suite's Retrospective Debugger, Apex Tests Runner, and Debug Logs functionality. Conveniently run your Unit Tests using a separate panel with all the data on current and previous test runs. Also, our IDE erases the limitations by org type, time of execution and the type of the file that will be debugged. Substituting in a spectrum of possibilities to trace the execution of your code step-by-step, detect, mark and analyze the problem spots, navigate in the Debug Mode - The Welkin Suite makes the debugging process run virtually at the speed of light!

Lightning Components Support
Salesforce is advancing rapidly, and The Welkin Suite IDE is keeping up with its innovations. Our Lightning Components Framework support allows you to create dynamic web applications within the IDE without any additional software. We provide a full-fledged set of tools to create every type of files for Lightning Applications and Components, as well as the possibility to encapsulate HTML, Javascript and CSS into the Components, a separate Lightning Bundle Explorer, and the convenient editor with the 'Preview' option.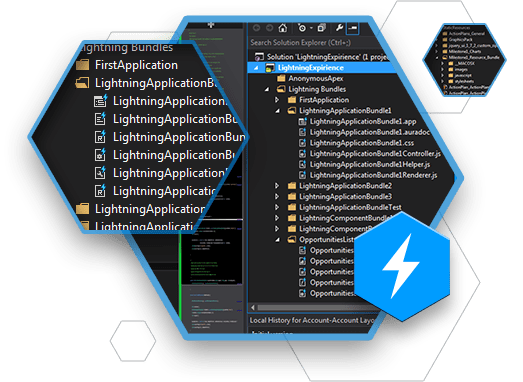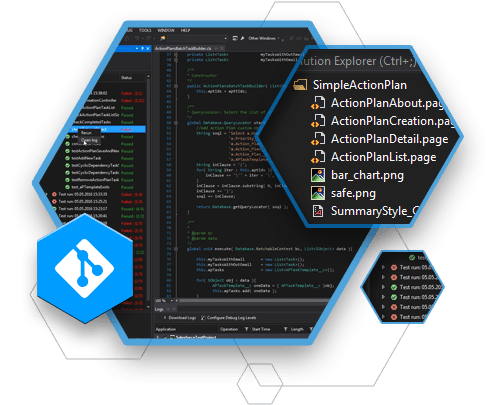 Teamwork Possibilities
In Salesforce development, it is not unprecedented that several developers are simultaneously working on the same org. To avoid or resolve various conflicts between the changes made to the files, to compare and restore the versions, and to ultimately improve your productivity, The Welkin Suite introduces a spectrum of options that simplify teamwork: Git Support, Merging Option, Local History, and Ant Script Runner.