Feedback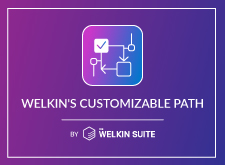 The Welkin Suite
A Powerful IDE for the Salesforce World
Work smart with a IDE for the Force.com platform, where you can work in Development or Admin modes with SFDX, Lightning, FLS, and many other ultimate Salesforce technologies.
A video is worth a thousand words
Watch a short overview video about The Welkin Suite IDE
Salesforce Development Experience
Stop dealing with those complex workflows of pre-DX, and enjoy all the benefits of version control, continuous delivery, and continuous integration. You can manage your scratch and "regular" orgs, work with a new type of projects — and still use almost all the features of The Welkin Suite IDE!
Debugging Options
Make your code clean and bug-free with The Welkin Suite's Retrospective Debugger, Apex Tests Runner, and Debug Logs functionality. Forget worrying about the limitations by specific org types, time needed for execution, and the type of the file that will be debugged — The Welkin Suite makes the debugging process run virtually at the speed of light!
Development & Comfort
Accelerate your development process and automate as many tasks as possible with The Welkin Suite's handy features — namely, Code Assistance options (Intelligent Code Completion, Code Highlighting, Code Snippets, Syntax Highlighting, etc.), Multifunctional Scrollbar, separate editors for various languages (Apex, HTML, CSS, Javascript, Visualforce), and more.
Lightning Components Support
Сreate dynamic web applications within the IDE without any additional software. Enjoy a full-fledged set of tools for developing Lightning Applications and Components, including Lightning Markup Completion, a separate Lightning Bundle Explorer, and a convenient editor with all the application's files combined via tabs and a 'Preview' option.
Features
Out of the box, The Welkin Suite provides a comprehensive feature set to considerably improve the comfort of development and admin tasks and increases your productivity.
Pricing
Out of the box, The Welkin Suite IDE provides a comprehensive feature set to considerably improve comfort of development and your productivity.
The Welkin Suite
Professional
The Welkin Suite
For Business
For more detailed information about our programs for working with business clients, please visit special page using the button below.
What users say about us
Reviews about our products on Twitter
‹
›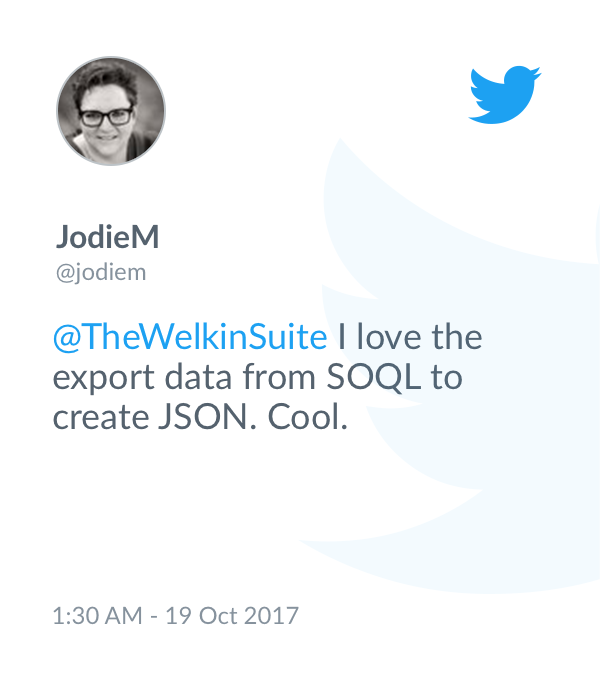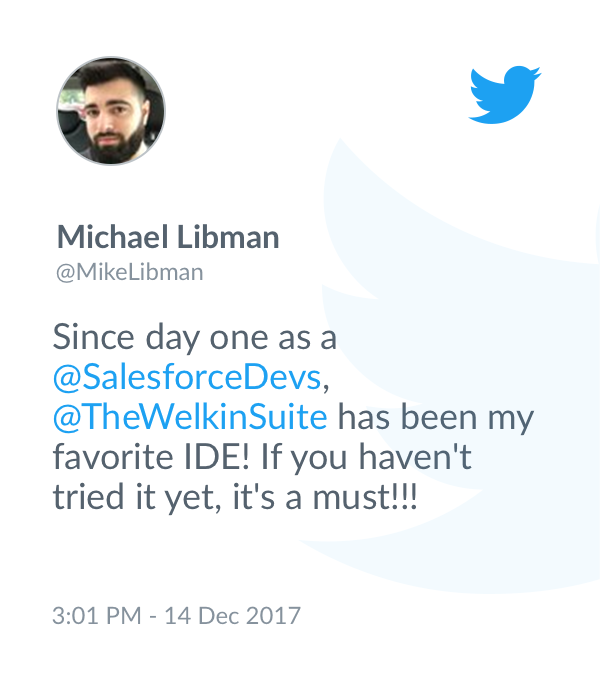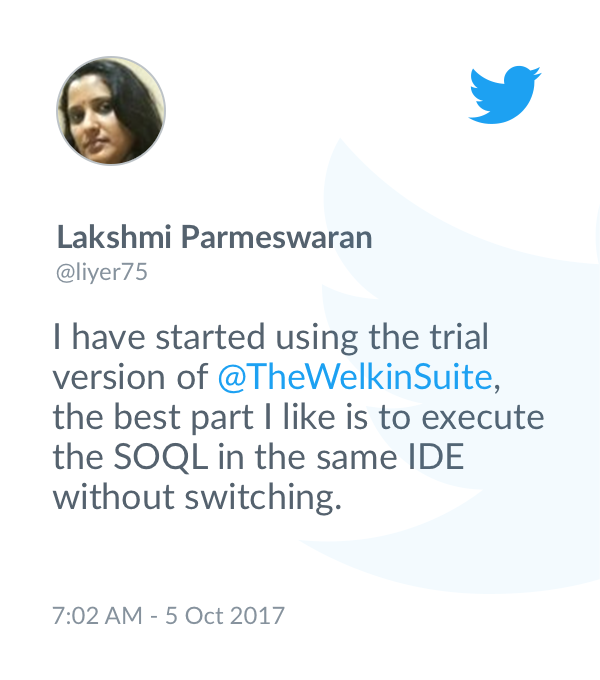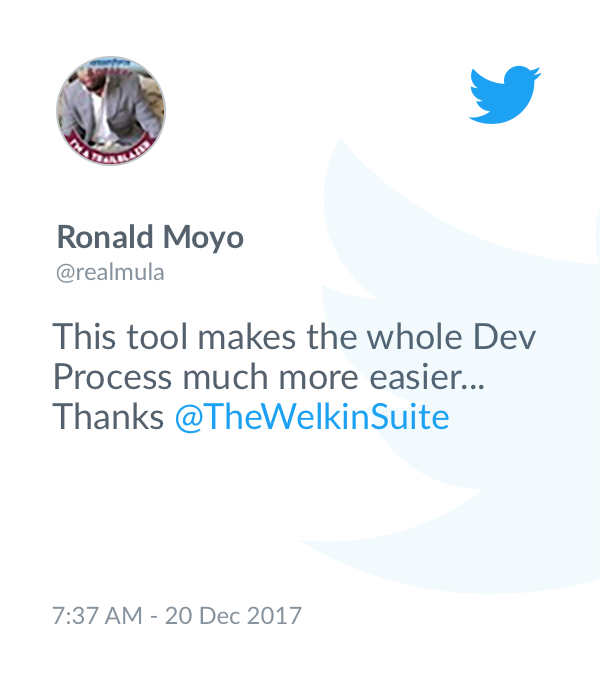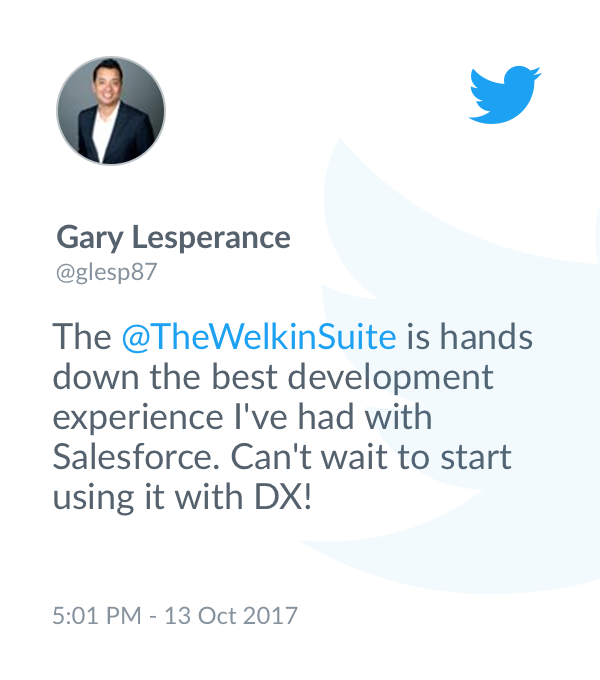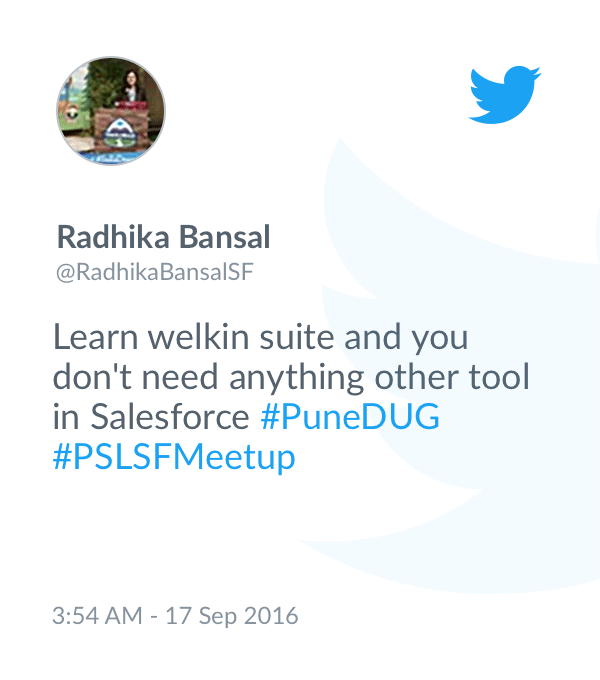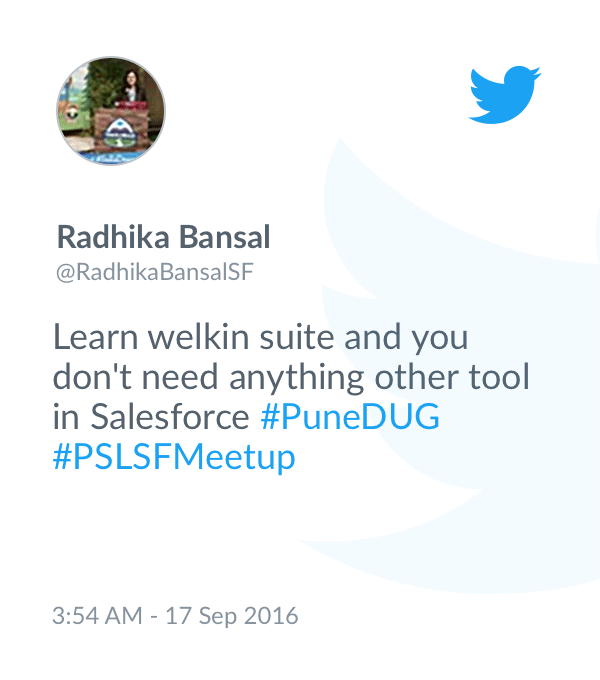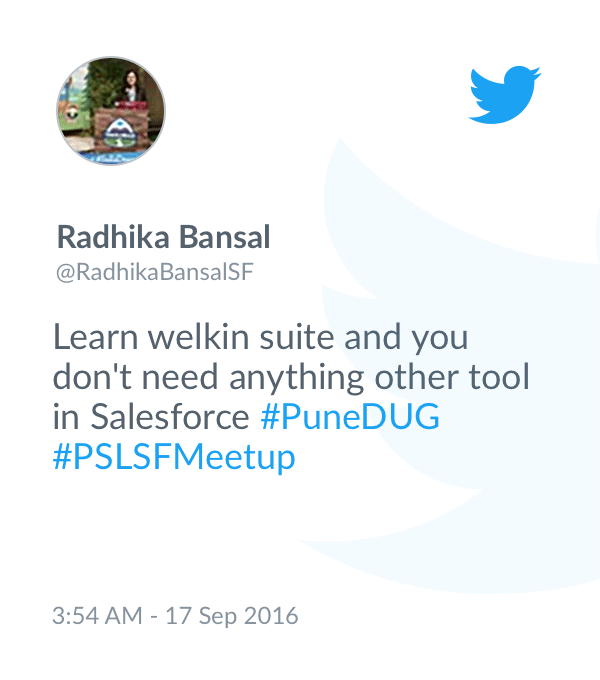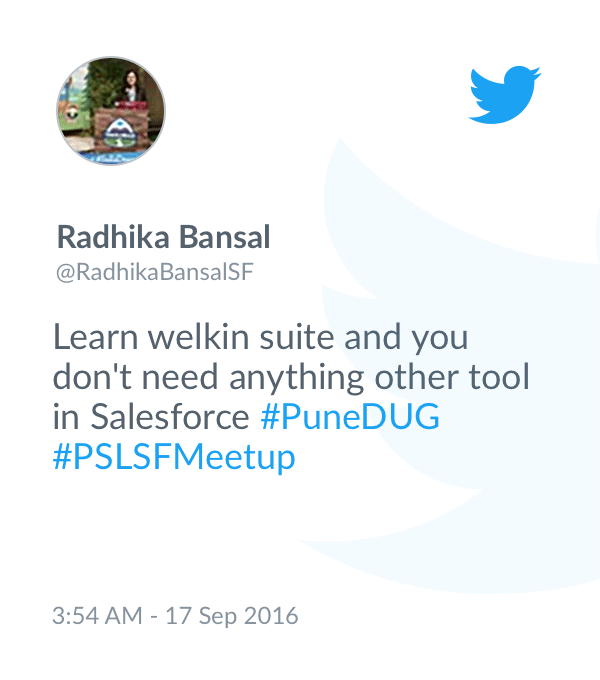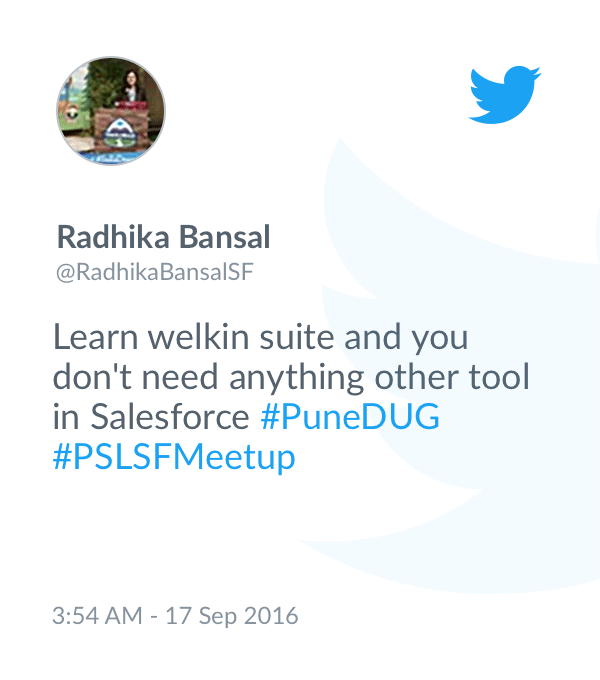 Reasons to use The Welkin Suite
If you have asked the question "Why should I try this IDE if I'm already using another one?", then you might be happy to know why we are better than other IDEs for Force.com development.
Time saving
Develop super innovative solutions fast. No more need to be switching between different local or browser applications. Now you can save over 30% of your time as you can do everything in ONE tool.
Unification
In The Welkin Suite any level of Developer or Admin has the tools they need, so the WHOLE team can use one standard tool – better communications, faster processes, and less training efforts.
Up-to-date
Spend less time worrying how to stay up-to-date with Salesforce. The Welkin Suite monitors Salesforce for rollouts of announced and unannounced changes, and releases about every 14 days to keep you and the IDE always updated
Optimized UX
Have the experience Developers and Admins need. TWS's customizable UI allows you to accomplish your jobs in many different ways. Plus it lets you streamline your hardcore work by giving options to bulkify your tasks.