How to make software development on the Salesforce platform developer-friendly?
While building applications, software engineers use different tools to write and debug code. When we started Salesforce development back in 2013, we couldn't find a tool that would ideally meet our needs. This led us to build our own one based on Visual Studio - well-known, very popular, and built with an idea of a comfortable development tool in mind, multifunctional IDE. As a result, we received a brand new tool for Salesforce development and administration. We can rightfully call it a success as today it is popular and in demand both in the corporate world and in the freelance consultants' environment. 
Of course, there are other decent tools at your disposal in the market. To choose the most appropriate one among them, you have to consider such factors as the task type, project, and the team preferences. As for our team, we rely on some optimal set of tools that meet our needs the most. Below we are going to talk about this set, namely, the Visual Studio Code, The Welkin Suite, and the Illuminated Cloud.
Any software developer working with the Salesforce platform will tell you that the capabilities and features of its native code editor Visual Studio Code allow performing the majority of tasks no problem. On the other hand, it's not a one-piece software development tool but rather a set of plugins which forms one environment but it's not a standalone solid tool. However, Visual Code Studio has a unified interface and works flawlessly regardless of the software platform type. It is made in line with the Salesforce company approach as for free software development and administrative tools. Meanwhile, complex add-ons and components can be acquired in AppExchange if needed. The tool is being constantly improved based on developers' feedback and suggestions. It is sufficient for solving everyday tasks of medium complexity. 
The Welkin Suite product is the best solution for those who are used to developing their software with the developer-friendly Visual Studio. The product allows logical organization of projects, convenient and fast code development, provides offline debugger and integration with github. Administrators will find it especially useful and appreciate the convenience of group operations as the product allows fast creation and customization of organizations. It is beneficial for large-scale projects and group work as well as for freelancers supporting several organizations.
Illuminated Cloud based on JetBrains IntelliJ IDEA is one more developer-friendly Salesforce tool appreciated by a lot of software engineers. It originates from Java development. Whether to use it for coding or not is a matter of personal preference, but it's a robust development environment that has incorporated all IDE IDEA advantages. 
To make the long story short, Visual Studio Code, The Welkin Suite, Illuminated Cloud are all reliable, fully-featured software development tools. Which of them to use is just a matter of developers' preferences and teams' choice.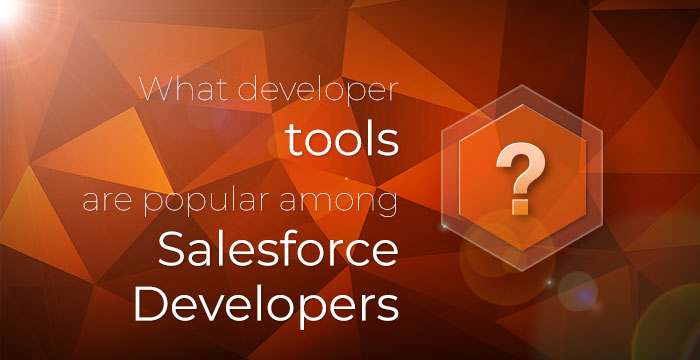 The Welkin Suite
Developer friendly Salesforce IDE