With so many people now using Mac OS for Salesforce development, leaving Mac users overboard would be most unwise. For this matter, The Welkin Suite team decided that since the choice of the Operation Systems is quite diverse, our IDE has to cover this diversity as best as possible, to make our handy features available for users with various OS preferences.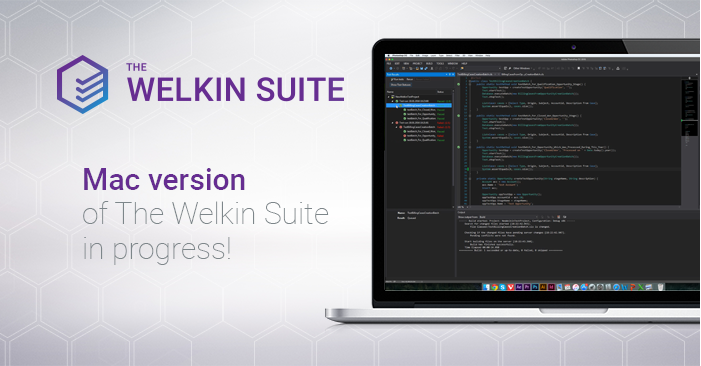 Thus, we decided to kick this idea off by first introducing the Mac version of The Welkin Suite IDE, which so many of you have been requesting over the last six months. The first release will feature a beta version, which will have some of the convenient functionality you may have gotten used to in the Windows version. Our goal is to get the Mac version to you as soon as possible, so that you could pilot it in and share your feedback with us!
We are planning on releasing the Mac OS version in spring 2016, so stay tuned for any updates!
Meanwhile, we would love it if you let us know, which features would you like to see in the beta version first?
Reach out to us via Twitter, Facebook, LinkedIn or Google+, or simply leave your ideas in the comments!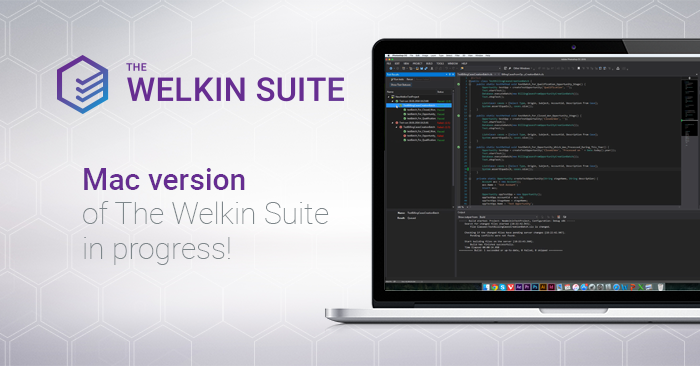 The Welkin Suite
Developer friendly Salesforce IDE