Meet the Bloom R27 release of The Welkin Suite
"Release with fixes" might sound not as cool as a "release with a whole lot of new features", but we are absolutely sure that both types of releases are equally important, so check out the Bloom R27 release with fixes and improvements for some of the important areas of The Welkin Suite IDE. If you're using Salesforce DX, work with Copado directly in the IDE, or work with permission sets and value sets often - this release is for you.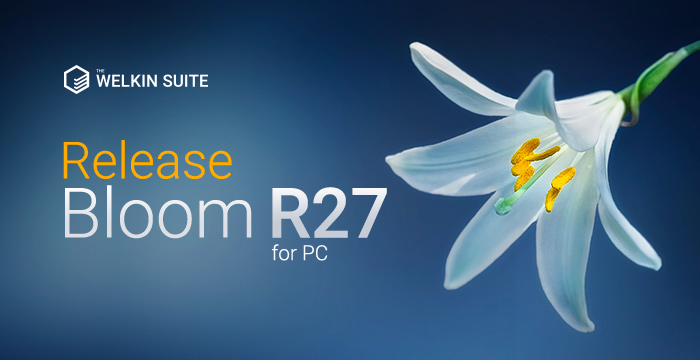 Improved Salesforce DX performance
A big chunk of this release is dedicated to the performance of SalesforceDX projects in The Welkin Suite. We received a couple of feedbacks from our users, and we analyzed the whole SFDX project approach in the IDE and significantly improved it.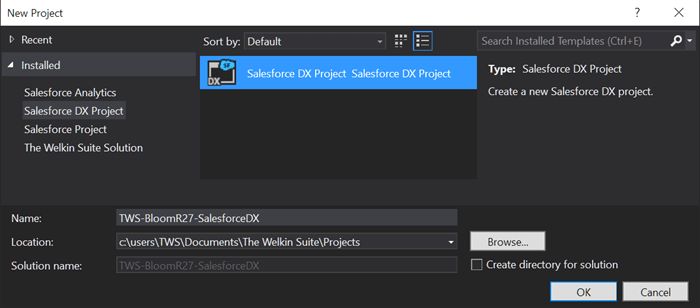 The most noticeable performance increase is related to the process of opening SFDX projects - especially large ones with 10k+ files. Our team has managed to speed up this process by up to 4x times! However, this is not a limit - we identified a couple more actions that could improve the performance even further, so we will work on them in the upcoming releases, while you already enjoy the much faster loading times!
Additionally, most of the other "service" operations of the IDE related to SFDX projects will also gain some performance boost, however, not so prominent.
Other fixes
If you are using our built-in integration with Copado release management - you will notice that we have fixed the issue related to tracking changed files. Previously, the IDE was not tracking changes in some types of files in your project, but from now the IDE will automatically track your changes, so it will be much faster for you to commit them to Copado.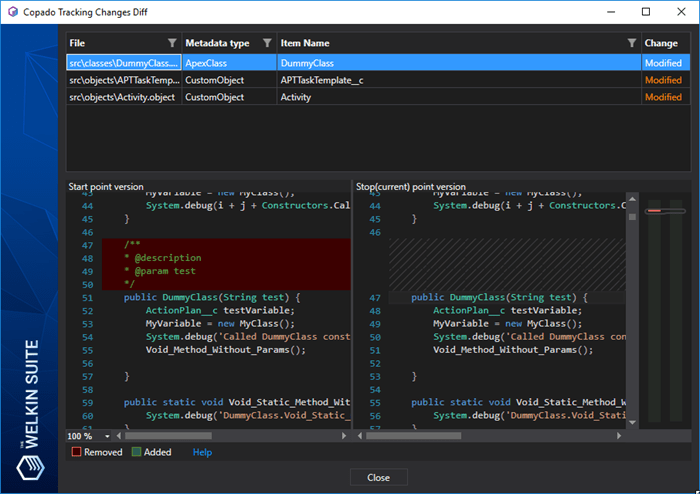 Moving to the Salesforce configuration in The Welkin Suite - in the Bloom R27 release we have fixed two issues, that might have affected those, who work with XML metadata files. First, the IDE will now properly handle the StandardValueSet metadata type, so you will be able to work with it like with any other metadata type - pull, deploy, etc. The second issue was related to the permission sets editor, as it was not working correctly with permission sets that had no associated licenses - now such permission sets will be opened and editable in our regular way.
Full list of changes
Improvements
Significantly improved the open time for Salesforce DX projects, as well as slightly improved performance for some of the other SFDX-related operations
Fixes
Fixed the issue with StandardValueSet metadata not included in the project correctly
Fixed the issue with automated change tracking within Copado integration as it was not tracking some types of metadata
Fixed the issue with the Permission Sets Editor not being able to open and edit permission sets without associated licenses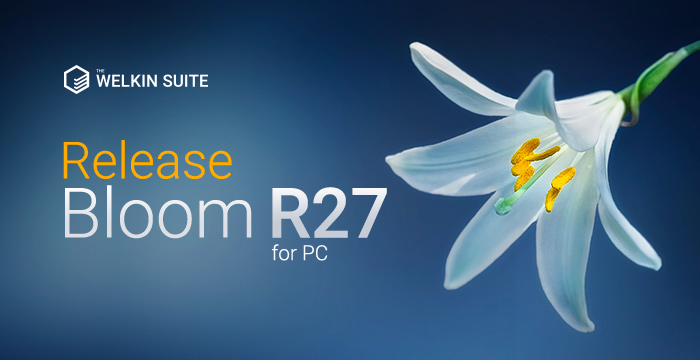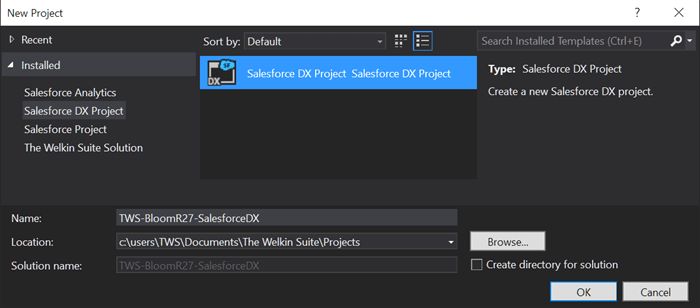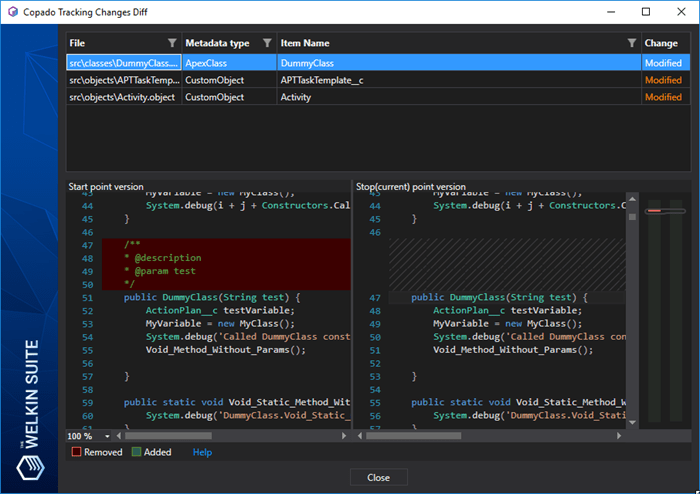 The Welkin Suite
Developer friendly Salesforce IDE