Moving From the Beta Version to The Welkin Suite Nova
The Welkin Suite Nova is on the way - so it's now time we show you how to move from the Beta version to the production version in just a few steps.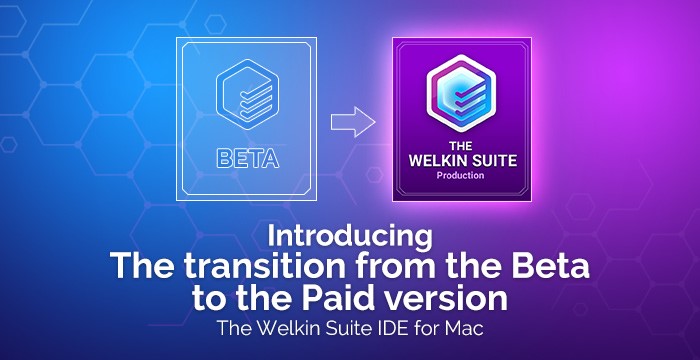 If you have been using our Beta version for Windows, and moved to The Welkin Suite Spire before - this process would be familiar for you, as we are pursuing the same transition mechanism. Either way, this article will be your Ariadne's clew through the transition process.
The transition process will begin when we release the last Beta version of The Welkin Suite for Mac. When you update TWS to this version, once you open the tool for the first time after the upgrade, you will get a window with the notification that the next version of The Welkin Suite will be a paid production version, and a checkbox that allows you to disable the auto-update to The Welkin Suite Nova. By default, this box is unchecked, and this means that when TWS Nova is available, you will update to this version automatically. If you check this box, the auto-update will be disabled. However, we will ask you to specify the reason you have decided not to update to TWS Nova in the field that appears. We will then be analyzing your responses in terms of further improvement of The Welkin Suite Nova.
Once The Welkin Suite Nova is officially released, you will be automatically moved to the production version - unless you chose not to update. The Beta version of The Welkin Suite for Mac will remain available for the existing users, but new users will not be able to obtain it. Please note that, similar to the Windows version, Mac Beta will remain supported by our team, but will no longer be updated, and new functionality or bugfixes will not be added to it.
Once you update to The Welkin Suite Nova, your 30-day Trial period will begin automatically. During this period, you can sample the complete functionality of this version with no limitations, and all of the questions or reports you may submit will be addressed by our Support Team.
Starting from the release of The Welkin Suite Nova, you will be able to select the subscription plan that will match your preferences best. We will be introducing the pricing plans for the Mac version in the near future.
The Welkin Suite provides a shared license for both Windows and Mac versions. If you already have a license for the Windows version of TWS - you will be able to start using The Welkin Suite Nova immediately upon its release, without the Trial period, and with no need to purchase a separate license for Mac.
Have any questions or feel a bit confused? Contact our Support Team and we will answer all of your questions!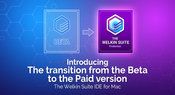 The Welkin Suite
Developer friendly Salesforce IDE