With each release, The Welkin Suite IDE is becoming more and more complex, as more features are being added to the pool of our IDE's functionality, and more possibilities becoming available with each update. As much as we are trying to provide all the essential information in our blog once The Welkin Suite IDE sees a new version, searching for the necessary bits of data throughout the series of posts may be a time-consuming process that some developers simply cannot afford due to the workload, pressing deadlines, or any other personal reason.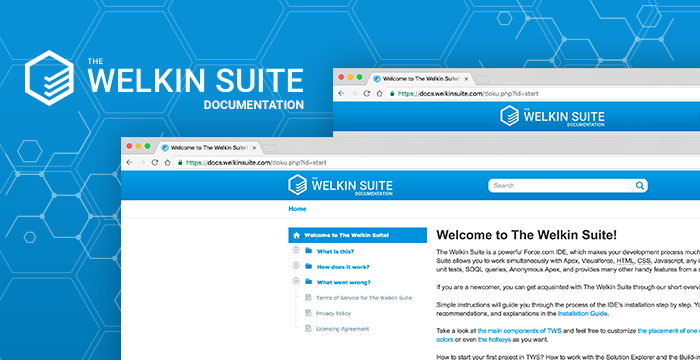 That is why decided to make things a lot easier for our users - and released the thorough documentation on every aspect of The Welkin Suite IDE. This documentation will not only answer all of your questions - it will actually anticipate them by providing clearly-structured and inter-related data.
This documentation is designed to acquaint the new users with our tool by walking them through all the possibilities of The Welkin Suite IDE, and provide the answers to many questions both experienced users and newcomers may have.
We have organized the documentation in a cohesive way for easy navigation, having grouped it into the three main blocks:
"What is this?", which introduces all the tools and possibilities within The Welkin Suite IDE, and provides the information on how to customize our program to suit your preferences best.
"How does it work?", which guides you through various processes in The Welkin Suite IDE, such as the installation, project creation, searching through the project, and much more.
"What went wrong?", which, as the title suggests, features the troubleshooting guide along with the FAQ and the instructions on bug reports.
In addition, you will find all of our legal documents in the separate sections of our documentation.
Whenever we will release an update to The Welkin Suite IDE, the documentation will also be updated to cover each new feature and process.
Our documentation is available by this link - https://docs.welkinsuite.com/.
Hence, in case you will have any questions you want to find the answer to immediately - our documentation can be the first place for you to consult! In case you have any questions, please feel free to contact us at info@welkinsuite.com and on our Forum.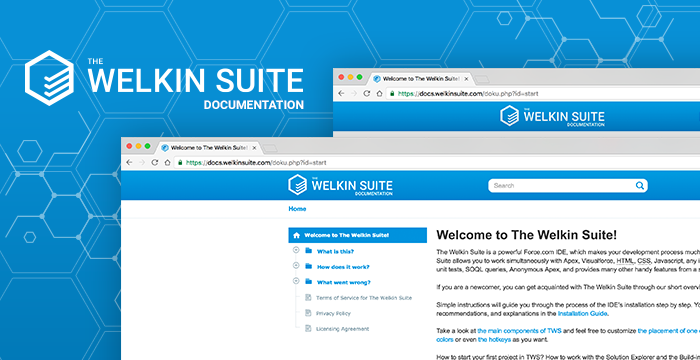 The Welkin Suite
Developer friendly Salesforce IDE