Have you just installed The Welkin Suite and would like to grasp the essentials of working with this IDE? Or are you an experienced user who wants to polish their understanding of some aspects of its functionality? Or maybe you are looking for some vivid tips from TWS creators on how to use certain features? If so, we have found a downright solution for all of these goals.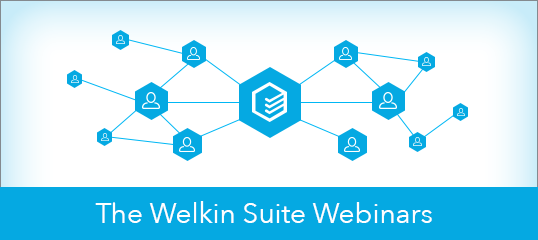 The Welkin Suite team is glad to announce the launch of free webinars, created specifically to educate users about the Welkin IDE. Through these web lectures, we will make sure no area in The Welkin Suite remains unexplored to its users!
The webinars will start on January 13, 2016, and will cover all the key aspects needed to work with TWS, from the basic introduction to more subtle details related to specific product features. At the end of each lecture, our friendly team will be glad to answer all of your questions.
The first few webinars are scheduled for once a week, mainly to get newcomers familiar with the program. The agenda for these lectures includes the fundamentals - what is The Welkin Suite and how is it synced with Salesforce, how to create a project, what are the main tools and interface elements, etc. Since the introductory webinar is crucial for getting a firm grip on the key principles, it will be given several times to reach out to a larger pool of users. Meanwhile, experienced users are most welcome to join as well - just to make sure no stone is left unturned.
Each of the successive webinars will focus on reviewing separate program features, and will be held once every two weeks. The Welkin team will walk you through every stage of work with The Welkin Suite, with each step and each tool demonstrated on the screen and explained by one of the program creators. So we guarantee upon completing webinar course, you will be able to use TWS to its full potential.
To apply for the first webinar, simply visit GoToWebinar.
The first (introductory) webinar schedule is as follows:
Jan 13, 2016 - 10:00 AM PST/ 11 AM MST/ 12 PM CST/ 1 PM EST
Jan 20, 2016 - 6:00 PM IST/ 12 PM CET/ 11 AM UTC
Jan 27, 2016 - 9:00 AM PST/ 10 AM MST/ 11 AM CST/ 12 PM EST
Feb 03, 2016 - 5:00 PM IST/ 11 AM CET/ 10 AM UTC
To stay tuned for the date and the topic of the next webinar, please follow us on Twitter, Facebook,LinkedIn or Google+!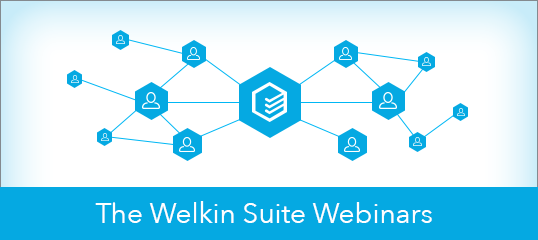 The Welkin Suite
Developer friendly Salesforce IDE