The Welkin Suite is again excited to be joining the largest, and greatest Salesforce event of the year in San Francisco this year - Dreamforce'17!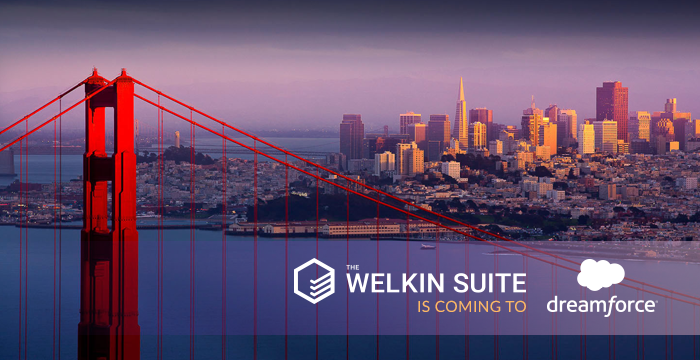 The Welkin Suite's team will be at Salesforce's flag ship event of the year, November 6th-9th, in San Francisco-- The home of Salesforce. This is for sure, is going to be "Ground Zero" for hundreds of thousands of top Salesforce Developers, Awesome Admins, and Top Business Minds, and definitely this event will be the launching pad of many great new ideas and solutions.
Again, we have an exciting session planned where the Salesforce Community can come see the "How" and "Why" The Welkin Suite IDE is gaining incredible speed in becoming the go to IDE in saving time for Salesforce Developers and Admins. Yes we know the question already, "an IDE for Admins?" You will definitely need to come by, and see what we have done here. This is going to change the way Development and Admin teams work together in Salesforce.
We also will be hosting a booth in the Developer Zone, where we will be more than happy to hear your stories, ideas, and challenges. Oh, and of course we will have some really cool new functionality to show to you. We look forward to discussing with you how you can be more profitable and successful in your Development and Admin roles. As it is, success is the name of the game.
So, please stay tuned to our blog, and as we get closer to the event, we will be adding some more details about what you should be expecting from us at Dreamforce'17, and where exactly you can find us. See you!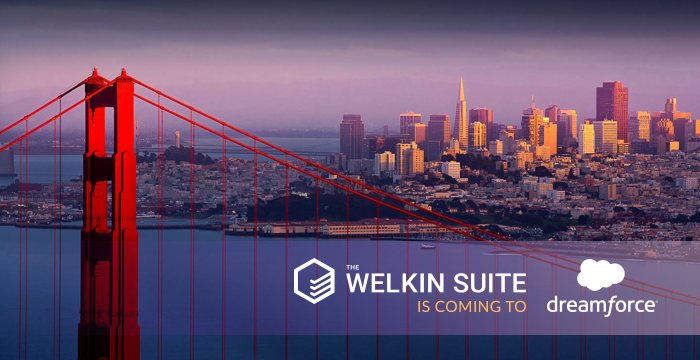 The Welkin Suite
Developer friendly Salesforce IDE