The production version of The Welkin Suite IDE is around the corner, and we are getting more and more questions regarding the aspects of the new pricing conditions. In this article, we would like to introduce the new pricing plans - Trial, Professional, and Enterprise, and highlight the difference between them.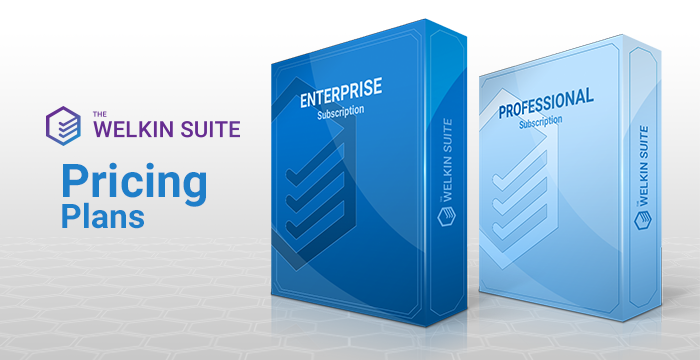 First off, we would like to remind you that as of September 25th, The Welkin Suite IDE will be provided in three new plans:
Trial - Free (30 days, single-person usage)
Professional - 15.00 USD/Month (recommended for single-person usage) or 150.00 USD/Year
Enterprise - 25.00 USD/Month/person (recommended for team usage) or 250.00 USD/Year/Person
As of the version 1.0, you will be able to choose the pricing plan that works best for your purposes. The free beta version will still be available, however, it will no longer be updated.
The Professional license will legally belong to the user who has registered on The Welkin Suite website, and cannot be un-attached from this user's account. The Enterprise license will belong to the account that purchased it, and not the individual user, with an option to distribute the licenses between various users and the possibility to re-attach the licenses. Both licenses are available for single-person and team usage, and you are free to select the necessary license type based on your personal needs.
Trial Plan
Before purchasing The Welkin Suite IDE, you can start a free 30-day Trial period.
The Trial version allows you to take The Welkin Suite IDE on a test drive and acquaint yourself with all the cool features and rich functionality of our tool. This way, you can see all the benefits of our IDE and make sure that our tool works for you before purchasing it. Since this version has time specifications only, without any functionality limitations, you will be regarded as a full-fledged user of The Welkin Suite IDE, and all of your questions will be answered by our Support team.
Details:
Fully functional
Free updates
Technical support via forum and emails
Limited for 30 days
Professional Plan
Professional plan implies single-person usage of The Welkin Suite, with a license attached to your name. This plan will be perfect for individual Salesforce developers, both for those who provide their development services professionally, and those who develop at their leisure. The Professional plan provides you the entire set of features, followed by our great Support service you may already be familiar with.
Details:
Fully functional
Free updates
Technical support via forum, emails
Enterprise Plan
The Enterprise Plan will be an amazing option for both large and small teams of Salesforce developers. This plan implies buying the licenses for the entire team, along with the convenient management of the entire set of licenses on a single page using a single account, which will be a real time-saver. In addition, this pricing plan will benefit your security, as you won't need to separately pay for each of your team members' licenses with a corporate payment card.
We understand that dev teams may often have their own very specific preferences when it comes to the functionality - and thus, all of your suggestions will have the highest priority in the implementation of the new features in The Welkin Suite IDE. Furthermore, all of your team members will receive top-priority support via the convenient ticketing system (in addition to the email and Forum support), which will make our communication convenient and utterly transparent.
Details:
Fully functional
Free updates
Top-priority in the implementation of the suggested features
Flexible payments options
Flexible and convenient license management
Top-priority support via forum, email and the ticketing system.
If you have any questions regarding the differences in our pricing plans, please feel free to contact us at info@welkinsuite.com and on our Forum.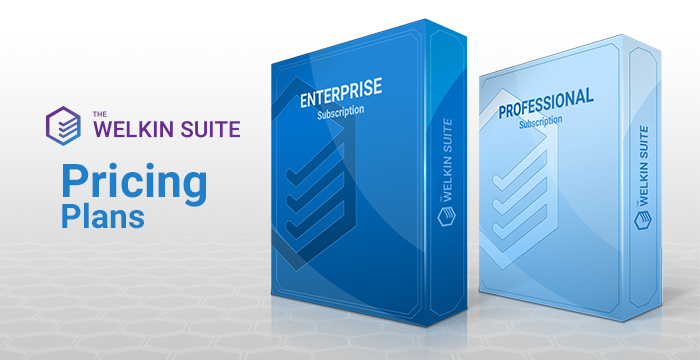 The Welkin Suite
Developer friendly Salesforce IDE