On September 25th, you will notice the transition of The Welkin Suite IDE from its beta version to its production version. But before that happens, there are a few things to take care of.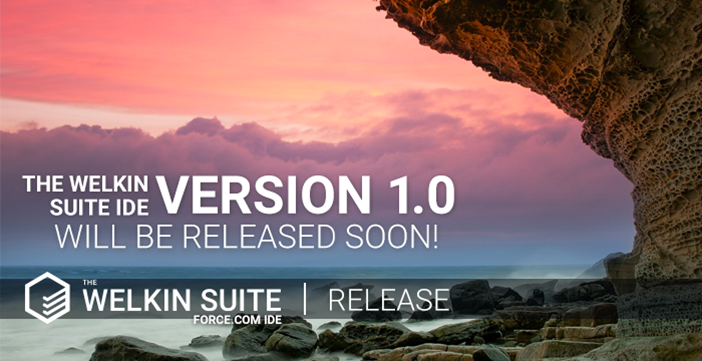 Over the last few years we have been investing huge development efforts into The Welkin Suite IDE, which has resulted in us adding a giant amount of features to our tool in order to provide Salesforce developers with a unique development ecosystem. This enabled us to give Salesforce developers a platform that takes them to their highest level of productivity. Therefore, we are proud to release the production version 1.0 of our program!
That being said, we would like to inform you that the production version of The Welkin Suite IDE will be a paid version, with a small monthly fee. However, those of you, who would prefer to keep using the free version are more than welcome to do so. Please be mindful that the free version will remain as is, and will not be updated in the future. As for the paid version, we will be offering several flexible pricing plans: Professional (which will be available for single-person usage) and Enterprise (available for team usage).
Also, we will provide a 1-month trial period for all new users, as well as for those, who move to the paid version of our IDE from the free version.
The provided plans will come in the following prices:
Trial - Free (30 days, single-person usage)
Professional - 15.00 USD/Month (single-person usage)
Enterprise - 25.00 USD/Month/person (team usage)
Read more about our pricing plans and the difference between them here -https://welkinsuite.com/the-welkin-suites-pricing-plans/
We would like to express our gratitude to our existing users of The Welkin Suite IDE, who stayed with us on our way to production, reported issues, and shared their ideas and suggestions, by offering all of them a 50% discount for the first 6 months of usage of our new and improved IDE (in addition to the 1-month trial period).
Therefore, all of you who would like to move to the paid version, you will need to confirm that you agree to do so, and then accept the new License Agreement.
The preliminary transition process will start on September 7th, when we will release the last beta update of The Welkin Suite IDE, which will feature a new auto-updater. This auto-updater will allow our users to choose whether they would like to upgrade to the paid version or keep using the free one. Those who have agreed to upgrade to the paid version will have it downloaded automatically on September 25th. They will then need accept the new License Agreement, log in to our website and start their Trial period.
If you have any questions regarding the transition process, please feel free to contact us at info@welkinsuite.com or on our Forum, and we will be glad to assist.
Thank you for being a valued The Welkin Suite user.
Stay tuned to our updates!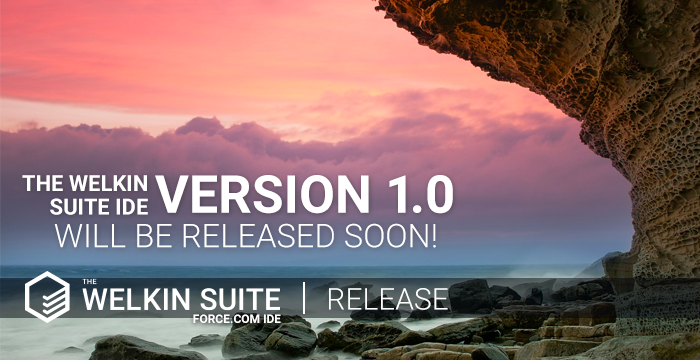 The Welkin Suite
Developer friendly Salesforce IDE