With less than a month left before the The Welkin Suite Nova - the production version of TWS for Mac - settles into orbit, it is time to set the groundwork for the upcoming changes and highlight the subscription variants you will be able to choose from.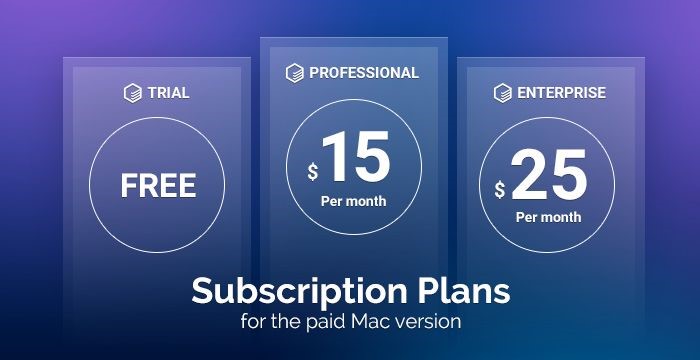 First off, we would like to draw your attention to the fact that The Welkin Suite will provide a shared license for both Windows and Mac versions. This way, if you already use TWS on Windows - once TWS Nova is released, you will also be able to use our IDE on Mac under that same license, with no need to purchase a separate subscription. However, please note that you will not be able to run The Welkin Suite on both Windows and Mac devices simultaneously, as once you login onto the new computer, your previous session will be ended automatically.
Starting from January 30th, The Welkin Suite for Mac will come in three subscription plans:
Trial - Free (30 days, single-person usage)
Professional - 15.00 USD/Month (recommended for single-person usage) or 150.00 USD/Year
Enterprise - 25.00 USD/Month/person (recommended for team usage) or 250.00 USD/Year/Person
Those of you, who are using The Welkin Suite Spire, will be familiar with these pricing plans, as they are in no way different for the Mac version. However, if you are new to The Welkin Suite, and you prefer developing for Salesforce on Mac platform, this article will help you pick the subscription that will benefit your development most.
Trial License
Take The Welkin Suite Nova for a spin during the free 30-day Trial period.
We all know that when it comes to choosing software, it is always best to have an option to try it before making a purchase - to make sure that the tool truly matches your personal needs. For this matter, The Welkin Suite allows you to sample all of its functionality and development possibilities over a free Trial period. The Trial version is not limited in any way, other than the time specification, so you will get an unabridged The Welkin Suite experience - including the complete support by our Customer Support Team. You can start your Trial period in just a few clicks, without entering your Credit card information.
Details:
Fully functional
Free updates
Technical support via forum and emails
Limited for 30 days
Professional License
Whether you are a professional Salesforce developer, a beginner who has just set onto this path, or Salesforce development is nothing but a hobby to you - our Professional license will be your best choice. This subscription type gives you an unlimited access to the entire toolset of our IDE, and all of its updates. Every question of yours will be carefully addressed by our Customer Support - and we will make sure that your The Welkin Suite experience is second to none!
Details:
Fully functional
Free updates
Technical support via forum, emails
Enterprise License
Teams of Salesforce developers, both large and small, will find the Enterprise subscription most advantageous - as this license type provides the most convenient way to manage the licenses. Also individual developers, who would like to have the added support value can find this interesting. Under this subscription plan, each of the team members needs a separate license, but the entire set of licenses can be managed from a single account in the most convenient way. You can purchase any number of licenses in one batch - which is not only quicker, but also might be a bit more secure, as you do not need to play a game of "pass the corporate credit card" with team members.
All the features that are available in the Professional license, are also covered by the Enterprise license. In addition to that, Enterprise users receive top-priority support, and can submit their questions via the ticketing system (along with the email and Forum channels). All of the feature requests received by the Enterprise license owners have the highest priority on our agenda for the implementation. This way, the Enterprise license can also be a great option for the individual developers, who would like to adjust their workflow in The Welkin Suite to their personal preferences.
Details:
Fully functional
Free updates
Top-priority in the implementation of the suggested features
Flexible payments options
Flexible and convenient license management
Top-priority support via forum, email and the ticketing system.
If you have any questions regarding the differences in our pricing plans, please feel free to contact us at info@welkinsuite.com and on our Forum.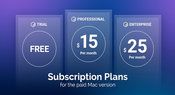 The Welkin Suite
Developer friendly Salesforce IDE