Dreamforce 2016 is getting closer, and soon the remaining days will start flying by at the speed of light. Meanwhile, while we still have a moment, we would like to take a small pause in our preparations to share some of our memories of last year's event.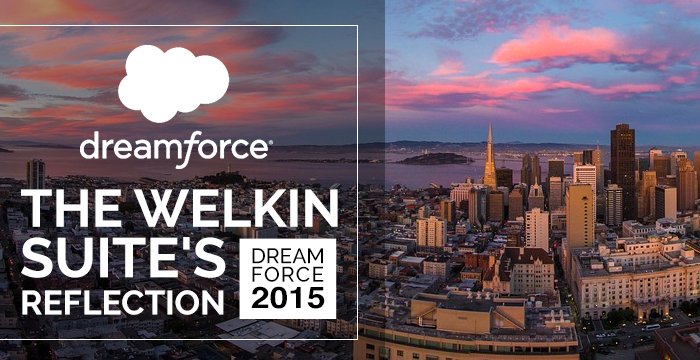 Since it was the first time we introduced our tool to such a large number of Salesforce developers, it goes without saying that we were beyond nervous - and extremely excited as well. We did not expect our IDE to measure swords with the industry leaders - and yet we strongly believed that it was absolutely ready to enter the Salesforce arena, even though it was in beta.
The first thing that amazed our team was the number of people visiting the event. Not that it was completely unexpected - after all, Dreamforce is clearly the largest and the most fundamental event of the year. And still, it was crazy in a good way - seeing this many Salesforce users in one place, constantly talking and exchanging ideas with them, showing them our program, and getting all sorts of emotion on their faces: from surprise ("You can actually do that in your IDE? Really?") to excitement ("Where have you guys been all my life!"), and even to disbelief ("And you are still in beta? How is that possible?").
All in all, the work was humming at our booth. We've had so many visitors, and so many conversations, and so many emotions, that we were bursting at the seams by the end of the day. On Day 1, we even started losing our voices - from the endless questions we received. No complaints there - it was exactly what we wanted. Below is our smart booth, which felt like home to us by the end of Dreamforce.
In fact, what you see in the photo was actually one of our calm moments. Normally, we would have at least twice as many people, which was absolutely amazing!
Apart from giving small demos at our booth, our team members Rustam Nurgudin and Vladimir Gubanovich gave two major presentations of The Welkin Suite IDE to the large audience. This was probably the scariest moment for all of us - and the most emotionally rewarding at the same time.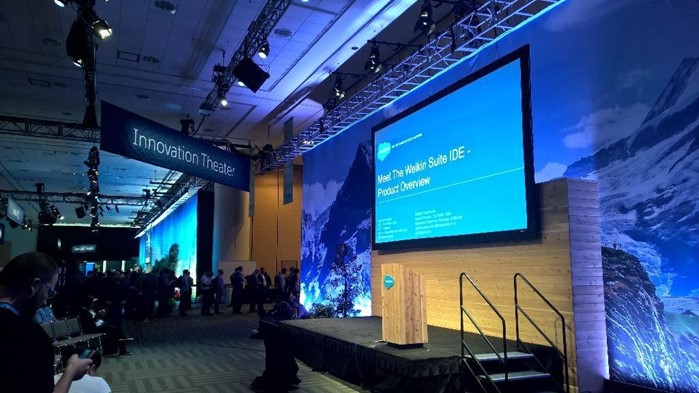 The audience was so nice and so engaged in the presentation that we could barely notice how fast the time flew. It was Amazing. Capital 'A'.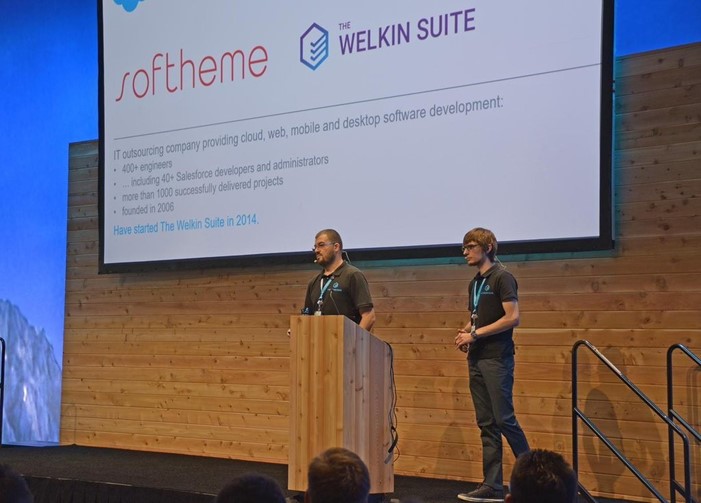 Overall, our trip to Dreamforce 2015 was one of the most exciting events that have ever happened to The Welkin Suite team. We loved every minute of it, and we are extremely thankful to all of the people who we got a chance to talk to.
Utlimately, we have given more than 500 short demos, and have gathered over 800 suggestions for the features and functionality updates from our visitors. As a result, we have worked out a production plan for two years, based on these tips and feedback.
Bottom line: Dreamforce'15 was pure awesome!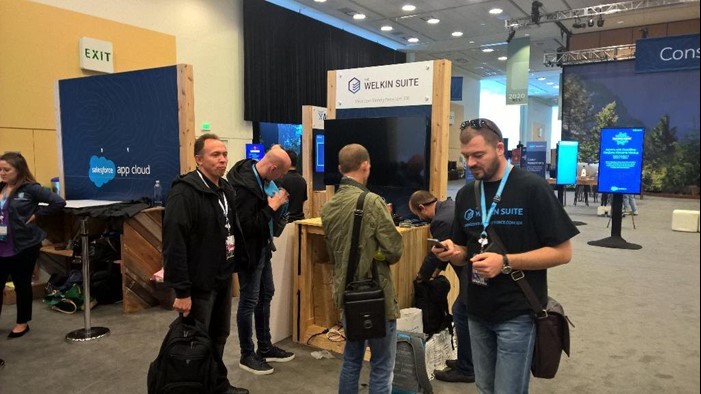 Thus, we felt a bit sad going home. But just a bit - we had so many things to work on, and so many new ideas on the roadmap, that we could barely wait to dive into improving our tool.
Surely, after such an experience, we could not but sign up for Dreamforce'16, and now we can't wait to see what it brings for us this year! We are looking forward to seeing everyone there, and this time we are prepared to rock your world!
And here's a small teaser video of us at Dreamforce'15:
The Welkin Suite
Developer friendly Salesforce IDE